TGB Tree
We are a Tree service company in Ardmore, PA. We prune, cable, remove, and plant trees. People often call us to inspect trees on their property. We frequently prune trees to ensure they are safe for the property, sometimes we utilize cabling to support trees. We often get called to remove very large hazardous trees, they are dying or dead and present a risk to structures or people on the property. Whether you need a giant Tulip Tree removed, or need a beautiful Japanese Maple pruned, please consider us. We often work in Lower Merion, Haverford, Radnor townships, and the surrounding areas. Here is our Service Area.
Main Line Tree Service
TGB Tree is a tree service located in Ardmore, PA. We are most often called to service trees in Delaware Chester, and Montgomery county towns including: Ardmore, Bala Cynwyd, Berwyn, Bryn Mawr, Devon, Gladwyne, Haverford, Havertown, King of Prussia, Lower Merion, Malvern, Marple, Media, Merion, Narberth, Newtown Square, Paoli, Penn Valley, Radnor, Rosemont, Springfield, St. Davids, Strafford, Swarthmore, Tredyffrin, Villanova, Wayne, West Chester, Willistown, Wynnewood.
Please see below pages and our Instagram Gallery for pictures of some recent work. Call today for a free quote! 610-850-4640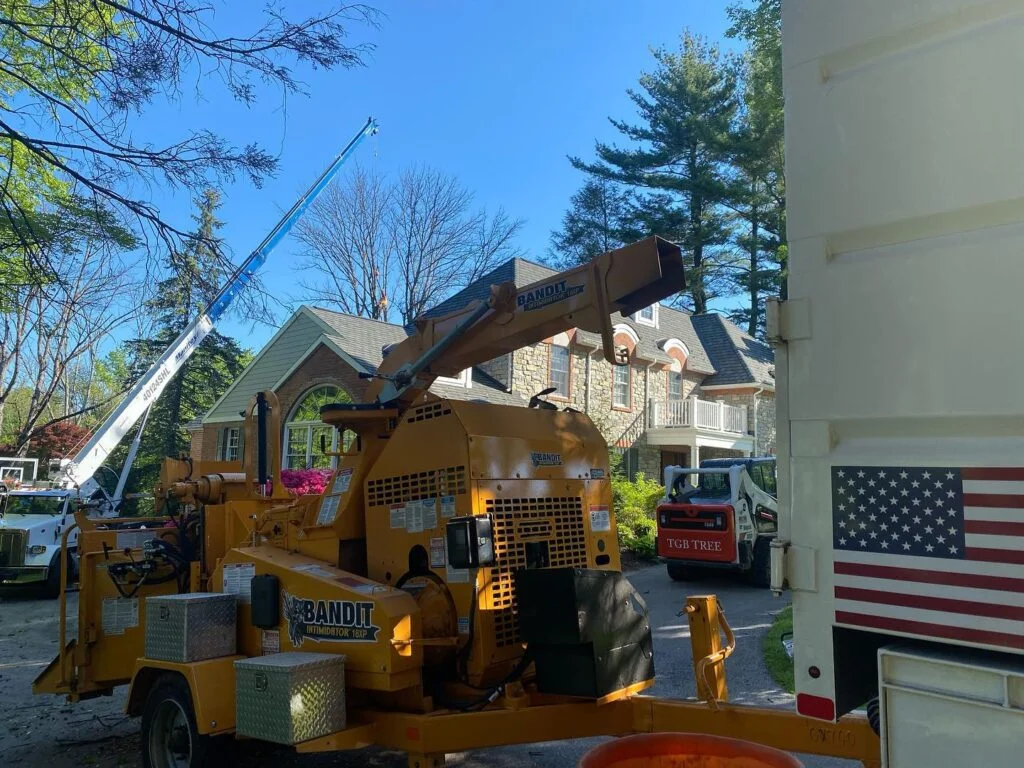 Sometimes we utilize cranes to assist with tree removal service. Click the above picture to see a gallery of some crane removals we recently did.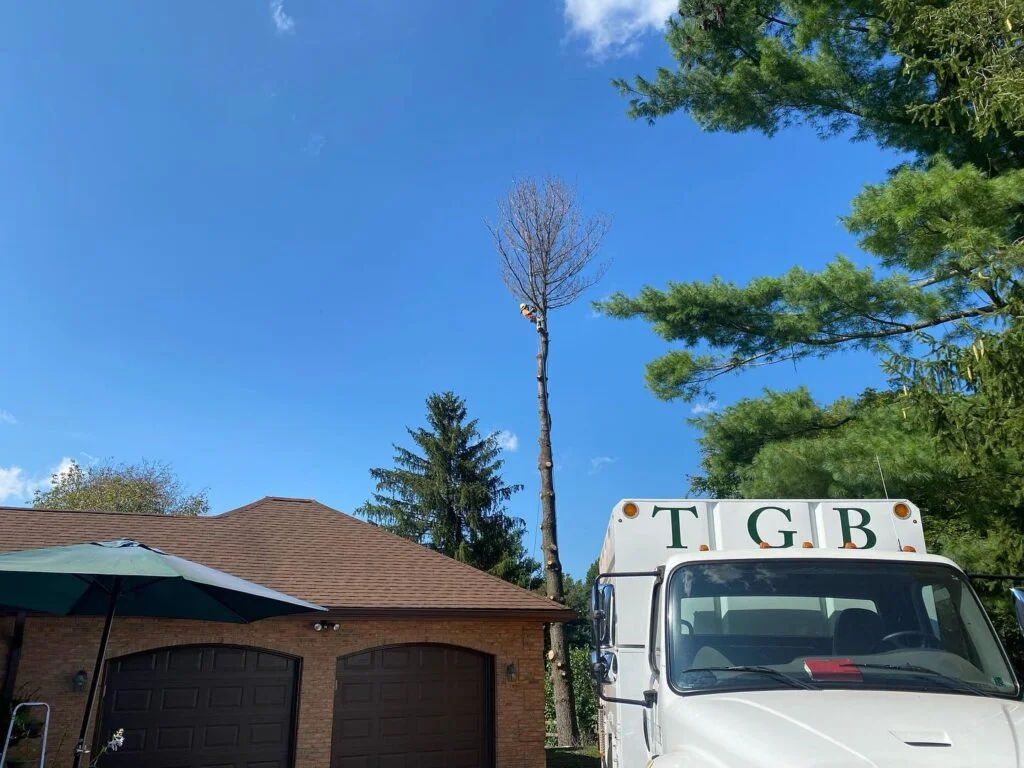 We often climb or use aerial equipment like bucket trucks or spider lifts and rig portions of trees down to the ground with ropes. Click above picture to see a few recent rigging removals we did.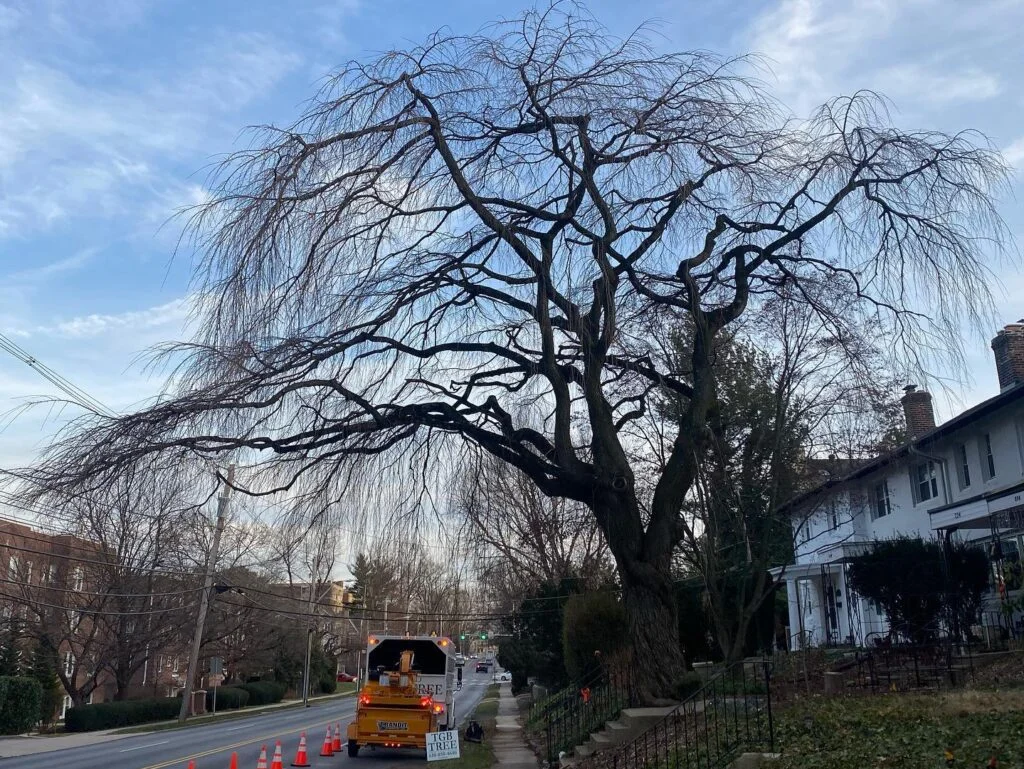 We frequently trim trees to ensure they are safe and beautiful for generations to come! Winter is an ideal time for tree trimming service. Click on above picture to see some recent pruning jobs.
Next Steps…
Please call or text us for a free tree service quote: 610-850-4640 or send an email either via the contact page or [email protected] If you want to learn more about trees and see how trees make people happy and healthy, please take a look at our Arbor page or Bark page.
Please checkout below map to see a list of abroreta and parks with lots of trees!